OmCider is produced at Fevoll farm in Hjelmeland, Norway, 36 meters above the fjord. From 20,000 trees set up in a neat system, we grow morels and apples of various varieties – primarily Norwegian apples, with a lot of acid and sweetness, but also bitter apples to balance the products.
To us, it's all about having the best available raw materials. Not just the apples. If you look at it a little bigger, the people who handle them are also one of the "raw materials", as are the fjord and the high mountains – which give us cool winters and hot summers. Perfect conditions if you want to achieve world-class quality, produced locally.
So, have we become full of ourselves? On the contrary, we still have a drop-by-drop perspective, and a humble approach.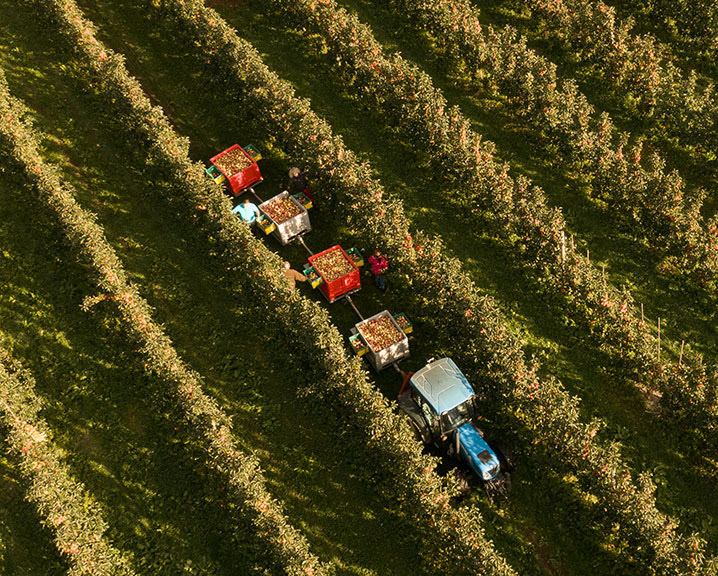 Because at the end of the day, it's the sum of all the details, knowledge, enthusiasm, the best apple varieties in the right combination, and the natural conditions we surround ourselves with, that fills the bottles. And us with a sense of pride, we must honestly admit.
In 2001, my wife and I took over Fevoll farm. From the very start, we have had big ambitions for OmCider – aiming for superior quality in our products, which you hopefully will taste.
The very best from Hjelmeland, Bodil and Andreas