Hjelmeland at its most refreshing. Apple drops from Fevoll farm.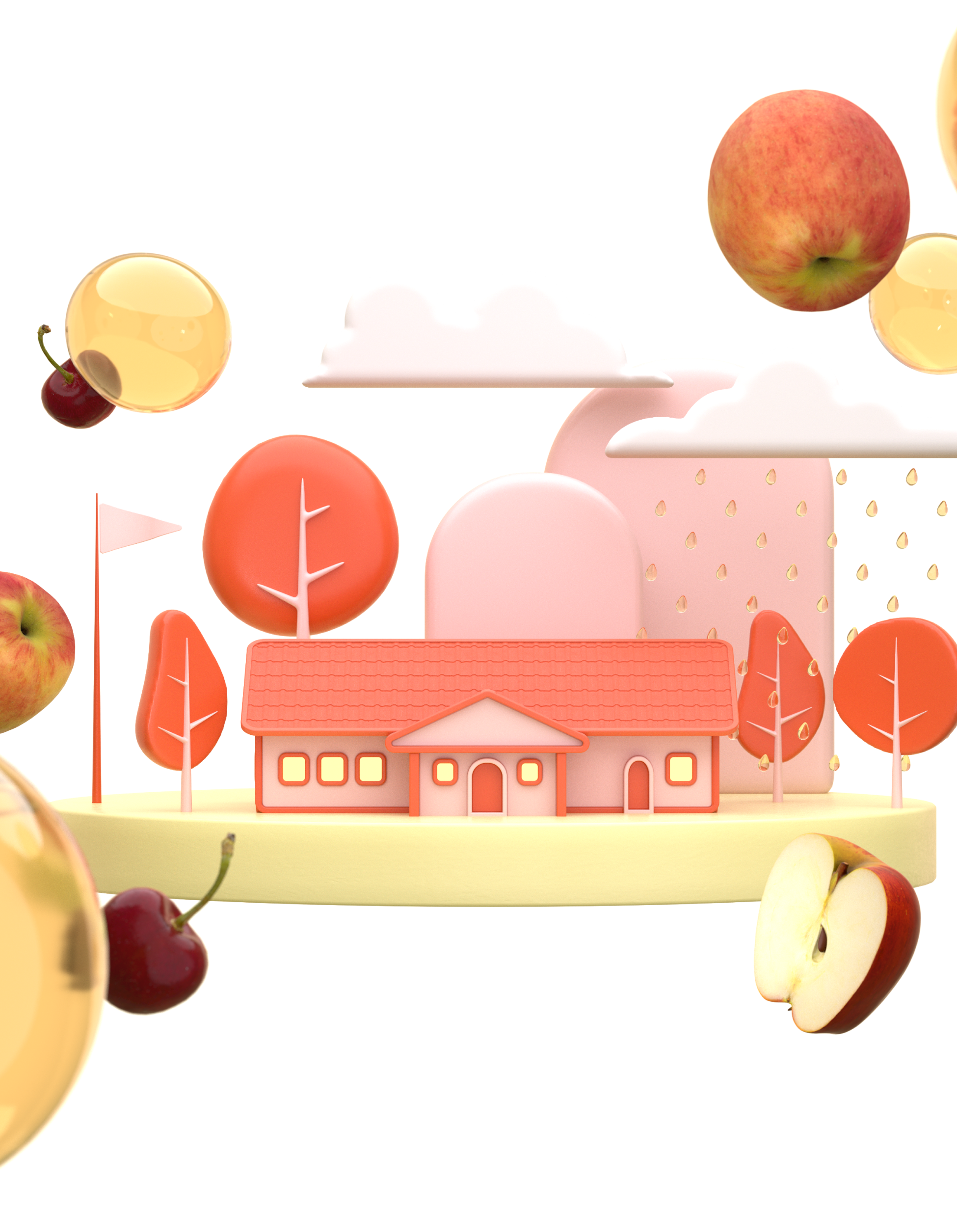 It started refreshingly too – through an unexpected hailstorm, which ruined the apples visually, giving them a surface full of spots, making them useless for regular sale. But, as we all know: It's the inside that counts, even for apples.
So, it turns out that the hailstorm was a blessing in disguise, turning us into a critically acclaimed producer of apple beverages – we toast to that!
Get inspired – visit us for a guided tour!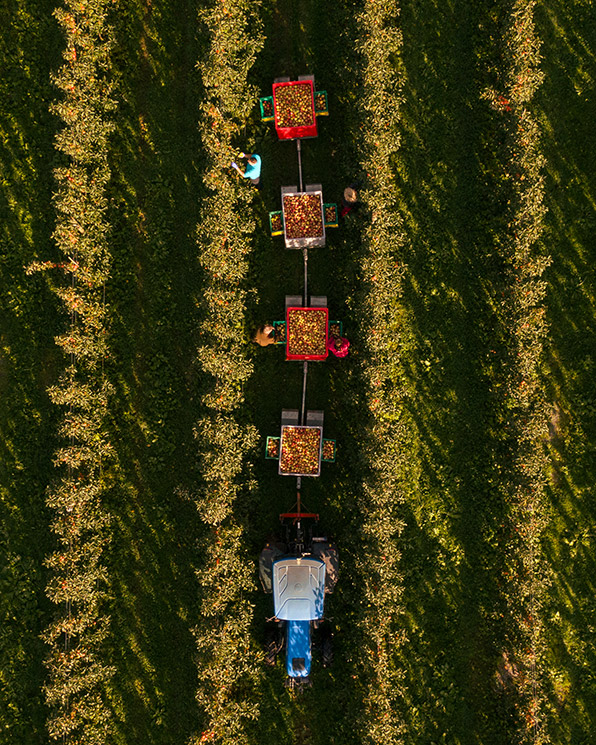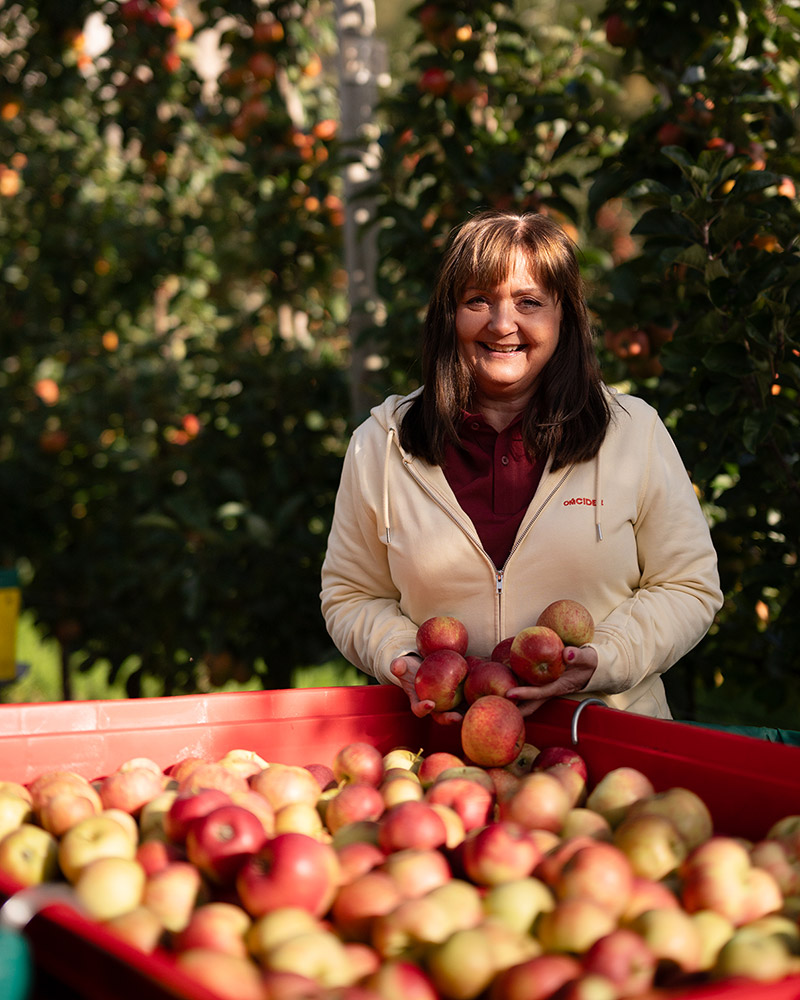 Get inspired – visit us for a guided tour!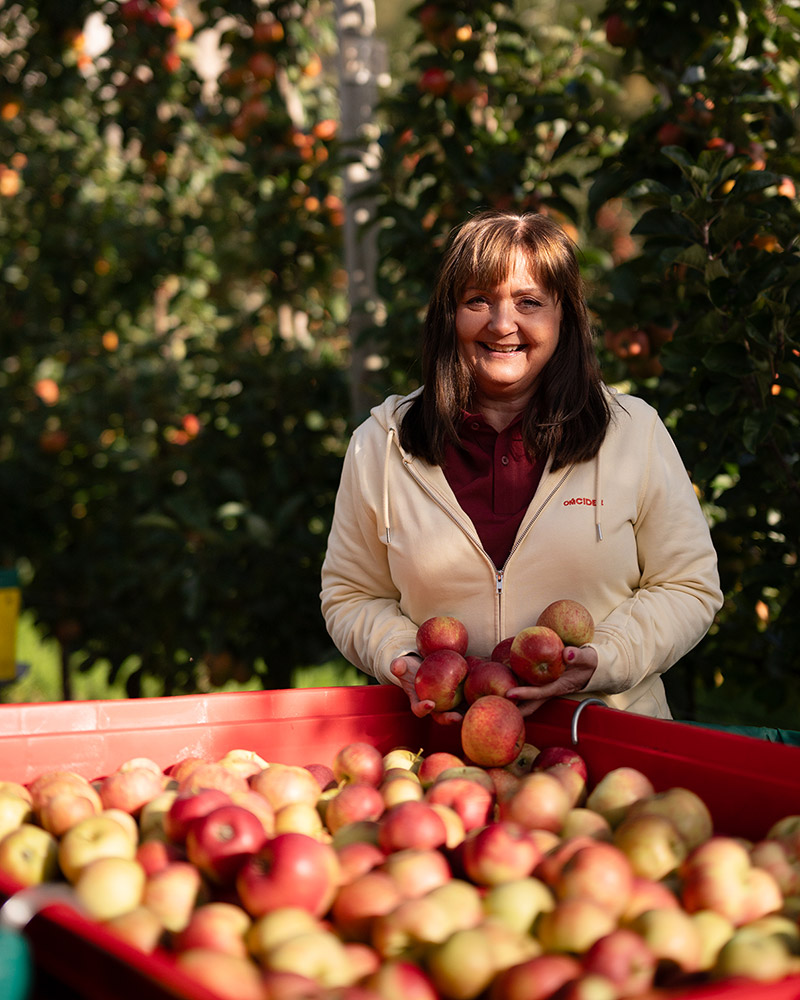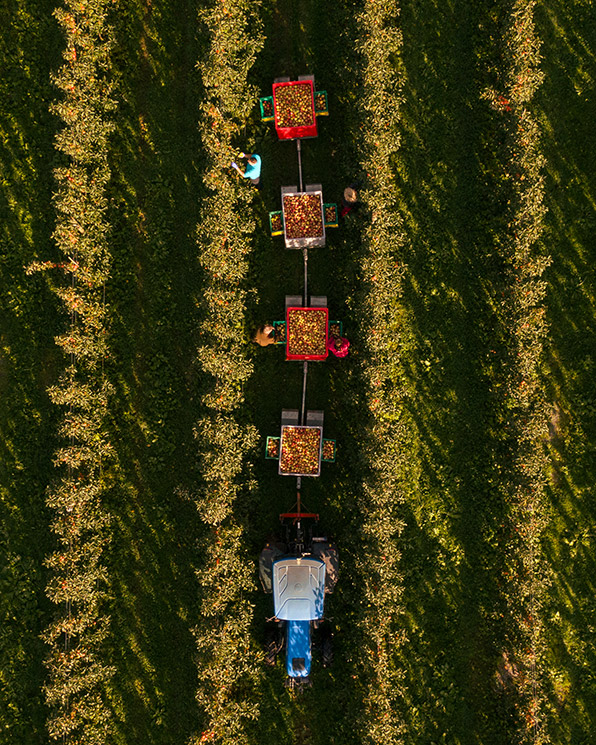 From the apples are on the trees, eventually becoming drops in the bottles, is a "journey" that fascinates everyone from experts in the restaurant and bar business, and buyers, to common people that appreciates quality – which you will, of course, taste when visiting us. We also have our own store at the farm.
Open Monday to thursday 12 – 18, Friday 12 – 20 and Saturday 10 – 18.
We are closed on Sundays, but you can book an appointment.
OmCider has won a total of 8 awards for its products in international cider competitions. Among others, Valagubben won gold at Ciderworld Frankfurt in 2022 and at the Cider World Championships in Bergen in 2022.